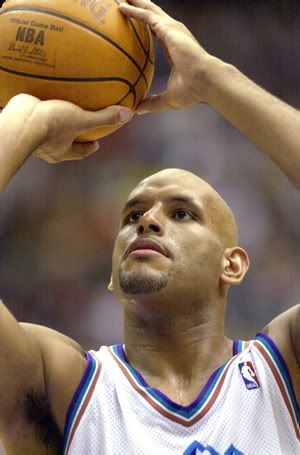 Once upon a time the only celebrities (ahem) who decided to correct the misconception that they are heterosexual were white pop stars - the exotically named Eloy de Jong from Dutch boy band Caught In The Act, Stephen Gately from Irish boyband Boyzone, another one from Westlife, and NSync... you get the picture (as an aside, if so many members of white boy bands are gay, how come we haven't heard of any members of black boy bands coming out? Which B2K boy works for you?)

Now it seems that you don't have to be white and in a boyband to set the world straight about your sexuality (not that it's any of their business anyway...) Hot on the heels of former NBA center (whatever that means) John Amaechi taking a stand, and Eric Alva, the marine who took the dubious honour of being the first American soldier injured in Iraq - comes Mexican star Christian Chavez (albeit also someone out of a pop band).
Three cheers! Now, who's next...?